While I don't know that I'm entirely ready for fall (I could use just a quick weekend at the lake), it is that time of year when I start to get excited about fall fashion.
Just trying to change your closet from summer to fall using the pieces that you already own can be daunting enough, nevermind the task of having to decide what
new
pieces you need to buy.
So after a lot of trial and error (I can't even begin to say how many sweaters I've ended up never wearing because the
fall mood
struck me and they just looked cute in the store), I've discovered it's best to start from the ground up.
Boots.
New boots are the one staple that absolutely everyone needs each fall, and this year there's a crop of lovely ones that will go with everything from dresses to denim.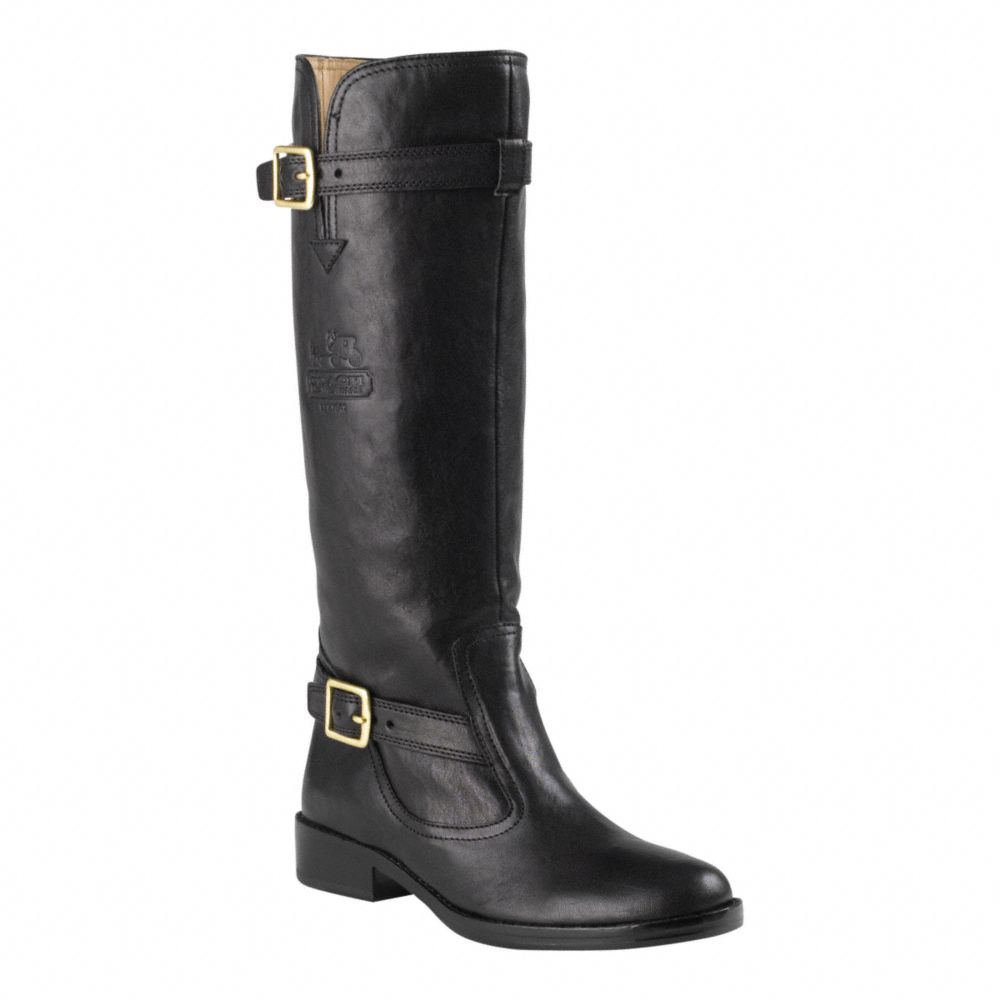 (1) Frye Paige Cuff Boot, $398 (2) Frye Owen Lace Boot, $298, both at Urban Outfitters (3) Coach Whitley Boot, $398, at Coach.com (4) Turbo Over-the-Knee Boot, $149, at ChineseLaundry.com (5) Marc by Marc Jacobs Crackled Leather Boot, $695, at eLuxury.com